Vianey cool art x Levius footwear.
Ciao Vinaey, Can I start asking you to tell us a little bit about your work? What inspires it, and where your ideas come from?
1. Yes of course I'm the creator of Cool Art New York: a movement that I started about 12 years ago. As an Artist I decided to create my own movement like Picasso created Cubism or Andy Warhol created the Pop Art, I was like why not starting my own movement? And that's how Cool Art Movement was born. I chose New York because is the city where I live and where I created my work. My art is mix of creativity of what my eyes see every day in this city: I try to create art that can be reinterpreted in different forms like a painting holding from a wall in a gallery or museum or a pair of sneakers walking on the streets.
I got inspired by people I see, places I've been: all the people that I meet become characters in my paintings.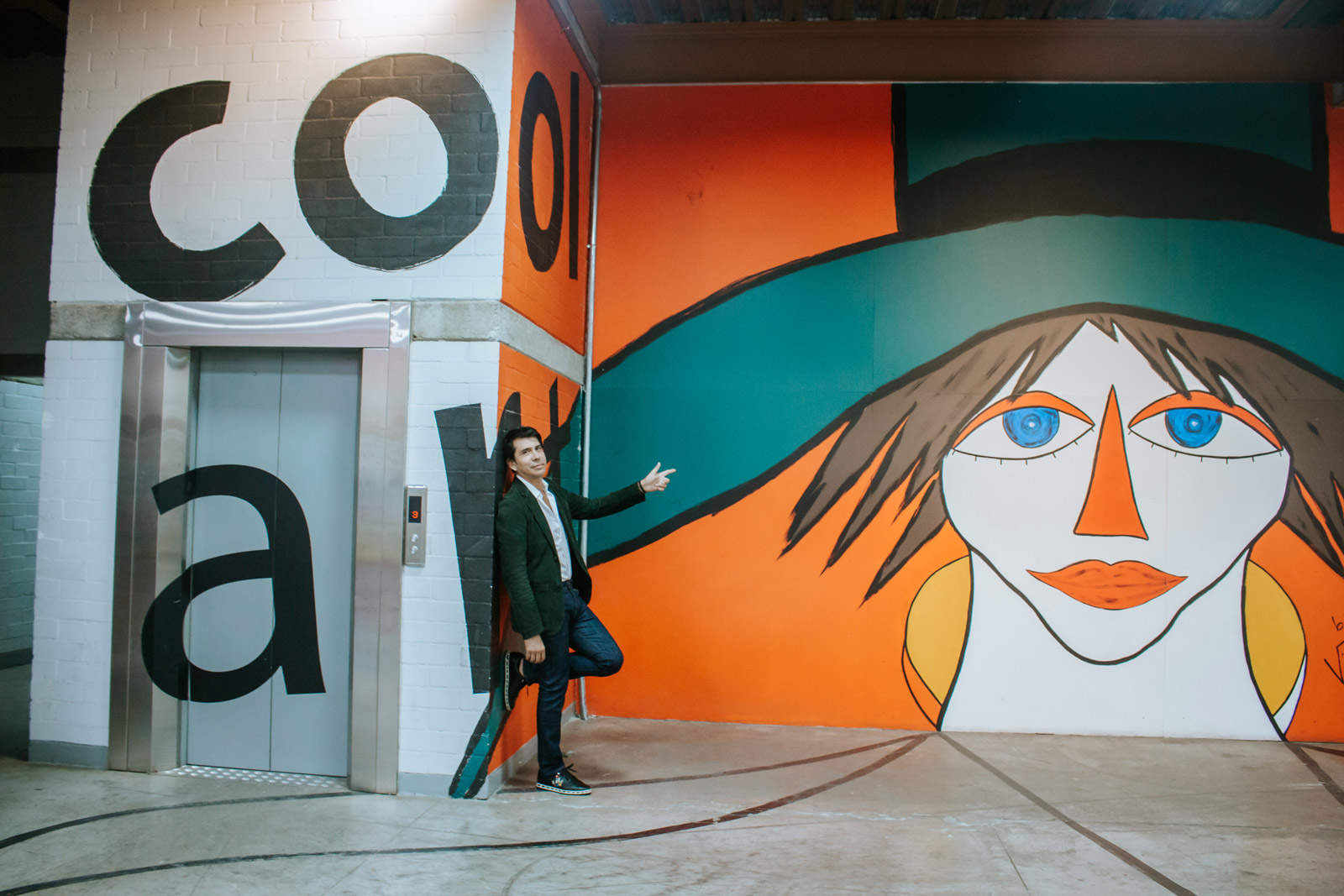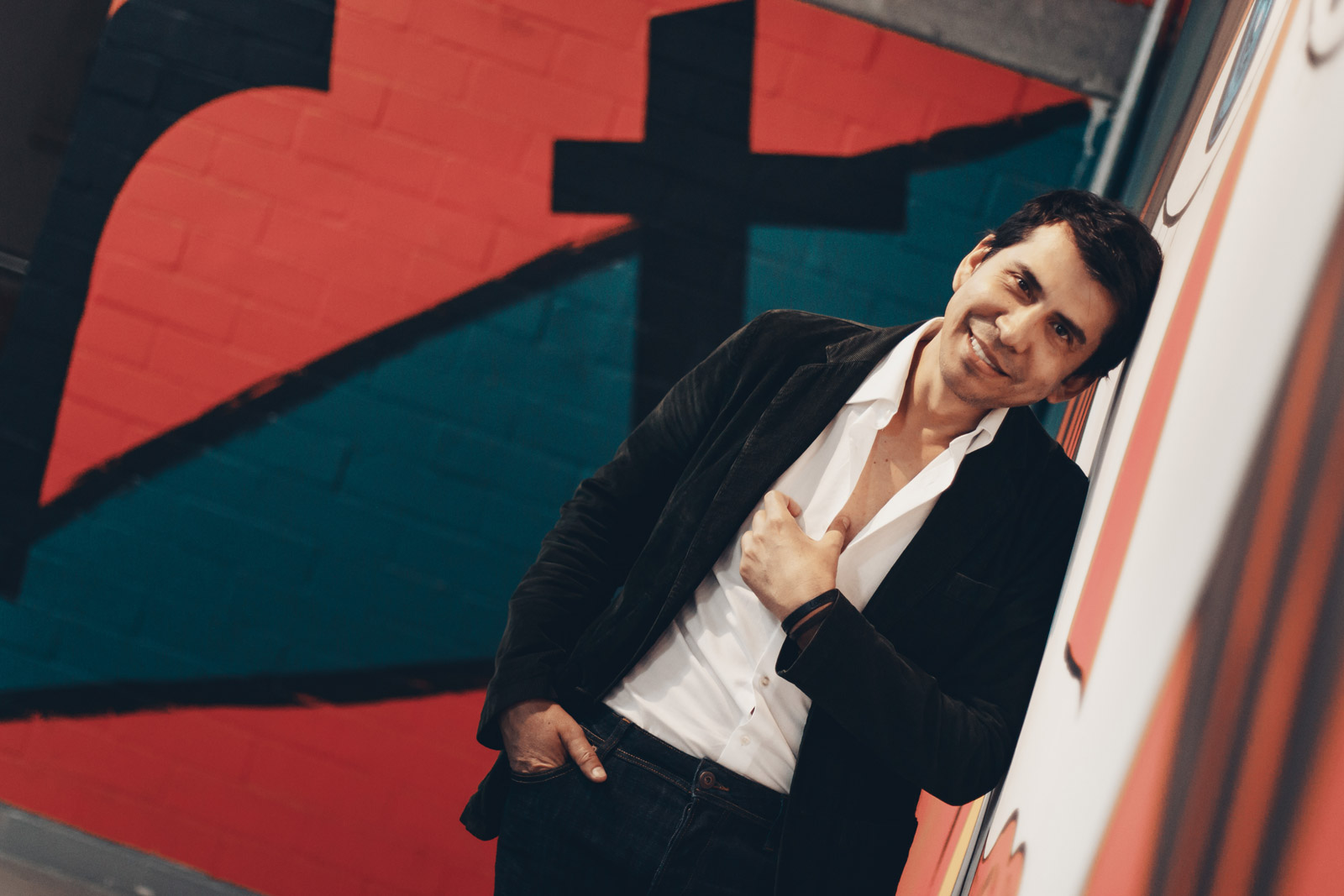 We met some time ago and we joked about bringing your art on our Riva sneakers. Can you tell us how the collaboration born?
As an artist I've always been open for a collaboration but of course we have to speak the same language and have the same ideas: and this is what happened with Levius. When I saw the first pair of sneakers I got connected with the brand, I didn't buy them in the same day but when I stopped by for the second time and got my first pair, I was totally in love with the comfort. I will be honest: I felt in love with the aesthetic and the details of the shoes, but when I tried them, the fit was perfect. It was a while I was doing a research in Latin America, USA and some other countries in Europe to look for a brand whom Cool Art could connect with. I used to live in Venice, in Italy, several years ago and knowing that the company is from that area it makes me feel more comfortable about a collaboration with the brand.
Your artworks are vivid and full of colors from your countryhome, Colombia.
Yes I'm a very colorful artist and I think colors are in my Latin blood. I want to express and communicate through vibrant colors and bring happiness. I'm originally from Colombia and I'm very proud to bring love and colors to my audience.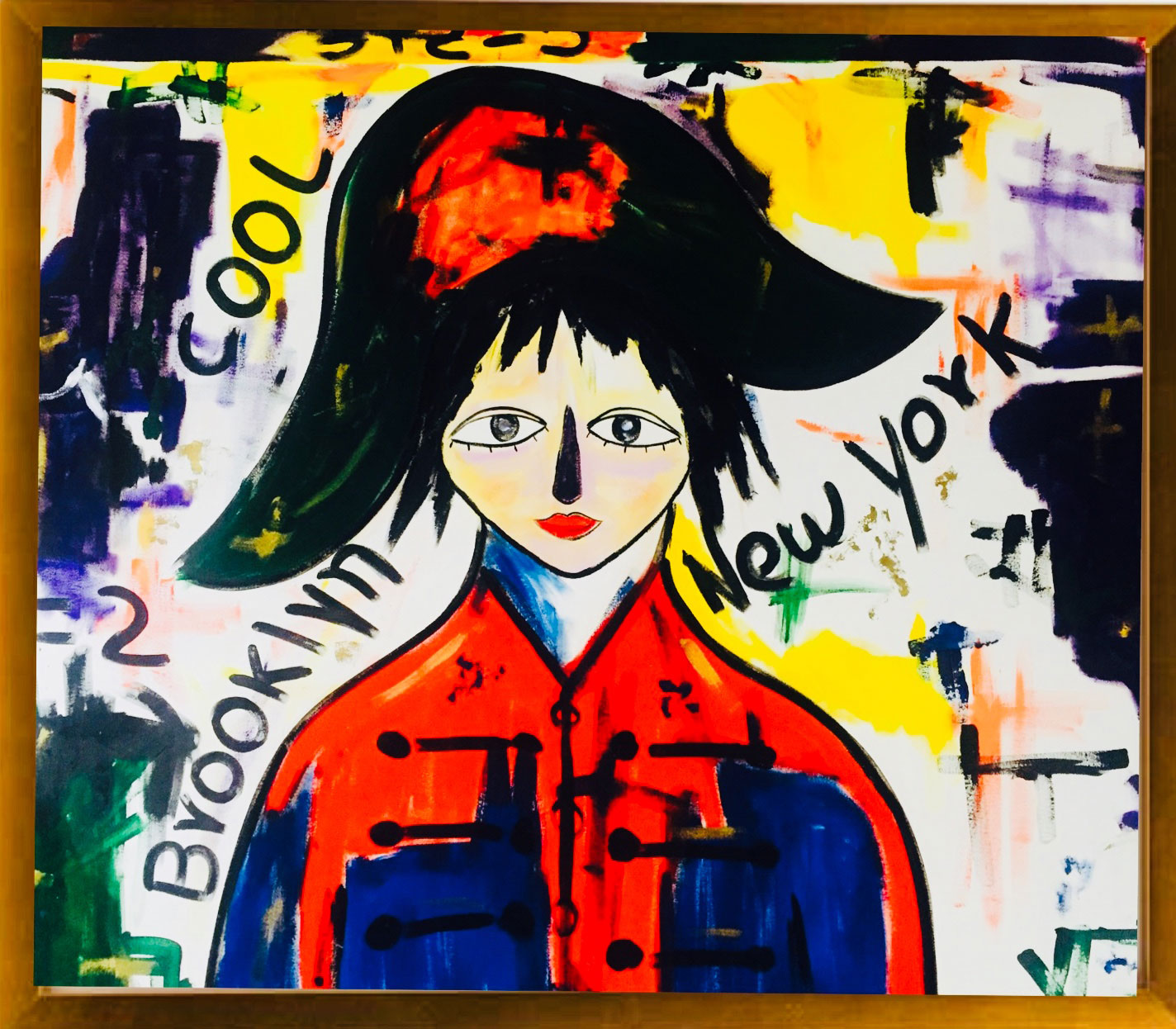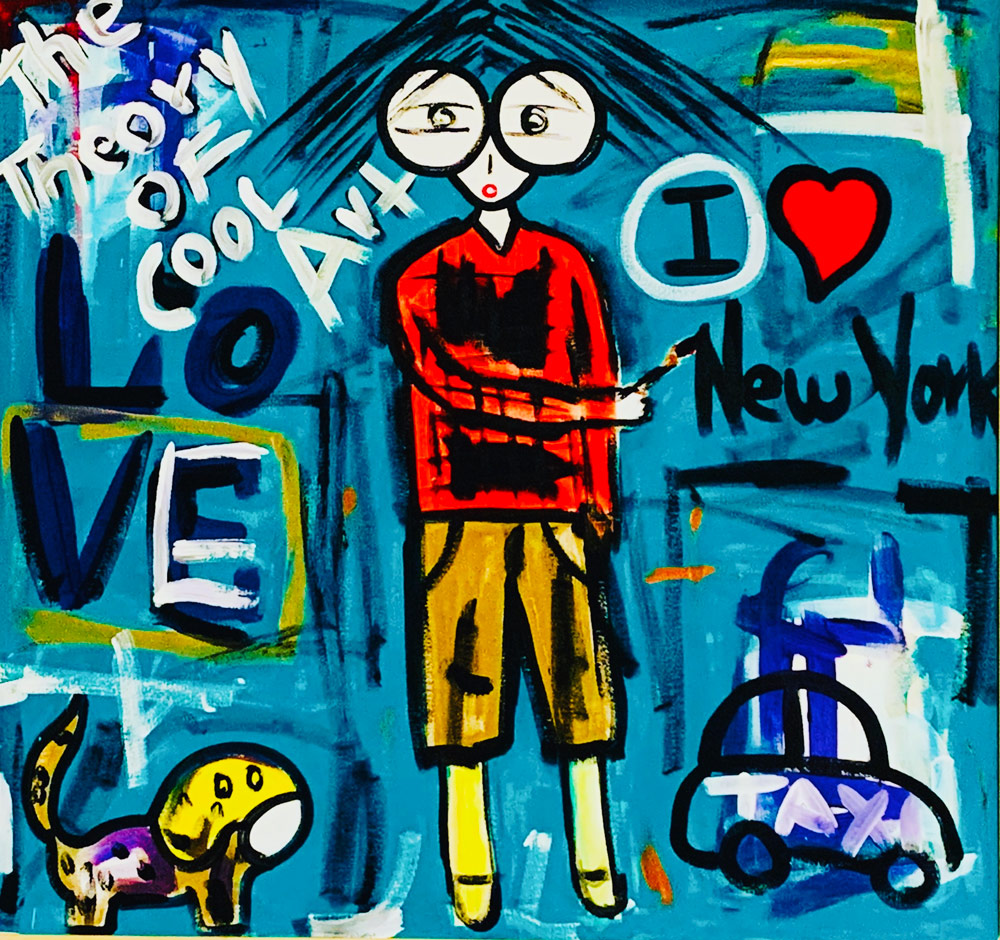 Why did you decide to live in NY?
I moved to New York because I was very lucky since the very beginning. Everything happened when I met the people from the Fire Department and the Police department of New York City: they gave me an opportunity selecting one of my paintings to became a postcard for the 10th year anniversary of the 9/11. After this I could to exhibit in museums like the Chelsea Art Museum of New York and other Galleries around the world. Thanks to the postcard I was selected as the only Latin artist among celebrities like Jon Bon Jovi, Nicolas Cage and Michael Moore.
Which are the places in the city you are more attached with?
I love the whole city but I'm very comfortable where I live on the 77st and the 5th avenue in the Upper East Side: I love this area because is very safe and quiet and I have Central Park just across my apartment. I also like the Williamsburg area in Brooklyn, where my Art Studio is located. I do commute almost every day and I really like seeing millions of people from all around the world when I'm going to work.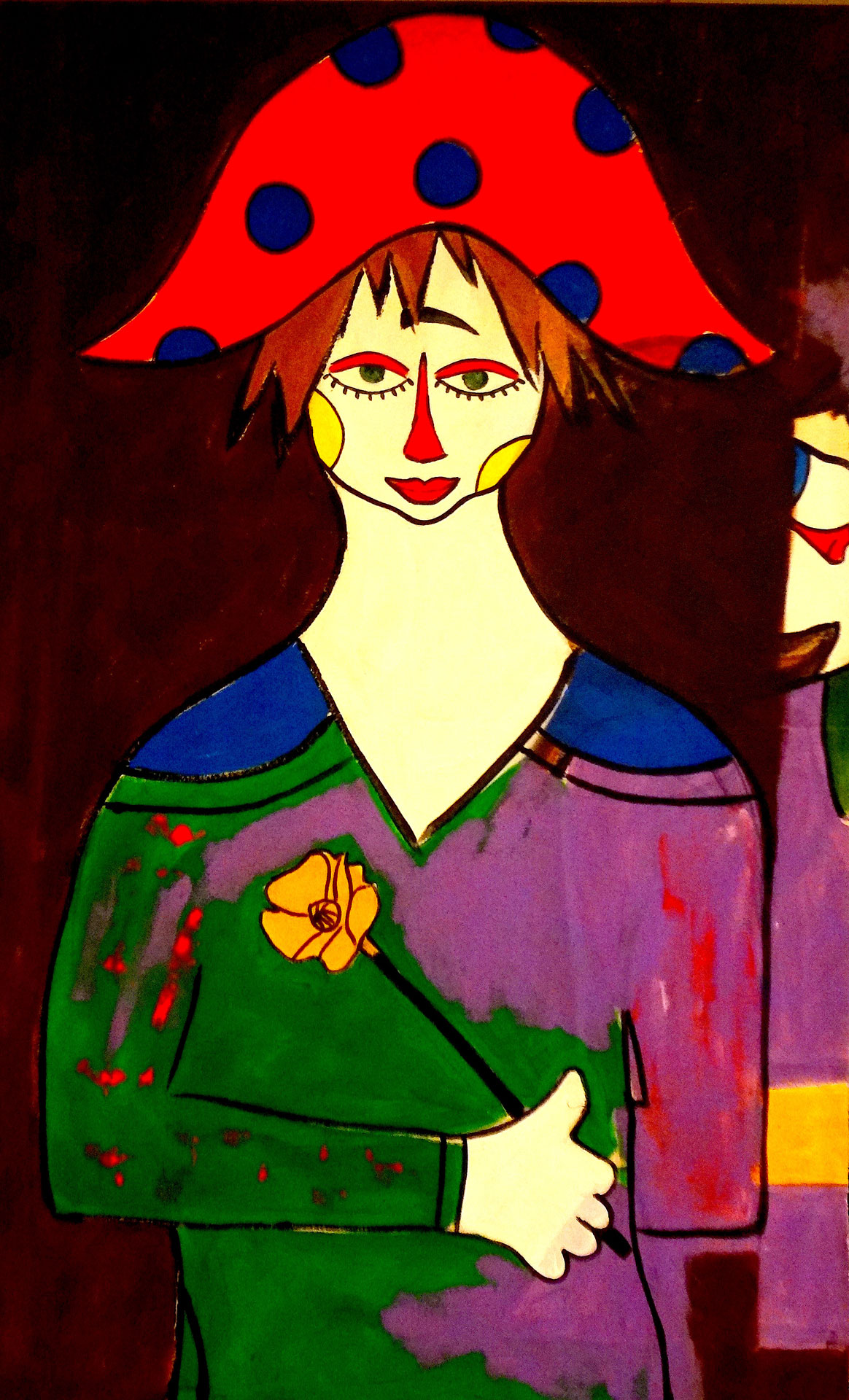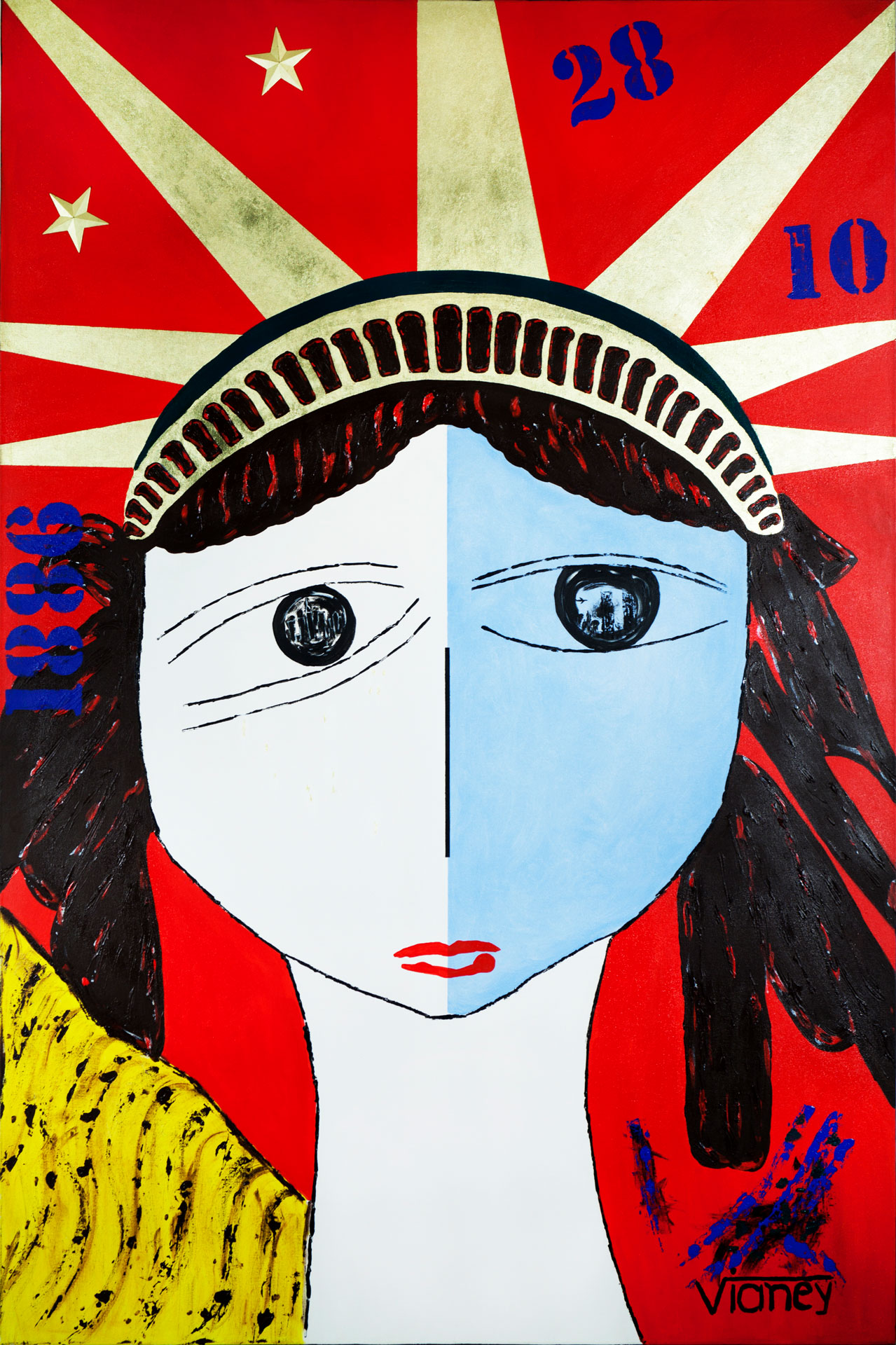 Have you ever been in Venice? Do you see a connection between your artworks and the carnival imaginary?
Yes I used to live in Venice several years ago and I love the city. It's a place where you can see people from all over the world and I also have friends there that I can call family. I'm a world traveler and Venice is one of the most beautiful cities in the world: I hope to come back ASAP. I'm missing it already.
I definitely see a connection between my art work and the Carnival: I've always been fascinated by the carnival and all those characters. I also have some series based on those characters and the circus characters.