Interview with Enrico Stocco AKA Pido, musician and videomaker.
Hi Pido, it was a pleasure to hear from you and thank you for taking the time. Tell us about your new album / single.
Hi Guys, thanks to you. "Wasted PIDO GHOST REVENGE" is my first "real" LP after exactly 15 years of 7 '', cassettes and CDs, most of them self-produced. They are 12 songs of wild and primitive blues-punk. Compared to the last record, "Homesick Songs" released on cassette in 2017, there is a lot less country and a lot more rock'n'roll. It was produced at the Colosso Room in Camposampiero (PD) by my old friends Walter and Anna (Ultrakelvin) in December 2019 and was released on April 25th for their MacinaDischi label. It can be listened to on all digital platforms and vinyl can be purchased on the MacinaDischi bandcamp. <Video "Born in the swamp" - Wasted Pido
Can you tell us what inspired you to become a musician? What are your inspirations?
I started playing bass at 12 because I wanted to emulate my idols, Iron Maiden. Over the years obviously the ratings and motivations have changed, I have approached punk / HC and garage-punk, surf music, and above all blues, without interruption ... but there is always an urgent need for expression. and the desire to make a mess. As a one-man-band, I was initially playing some kind of electro-rockabilly using an old Eko drum machine (which I still use a few times, actually!) And the concept in general was pretty close to psychobilly ... then I had a long period of infatuation with country music (Hank Williams, Johnny Cash, Townes Van Zandt…) which ended in the production of "Homesick Songs" 3 years ago. 15 years have passed since I started playing as a one man band and I have combined all the colors. I have never had a precise direction, but I have been lucky enough to meet many people who have changed my approach to music and life. Playing has allowed me to travel far and wide to Europe, southern Brazil, the USA, and Asia (Vietnam and Japan)… places I don't think I would ever be if not playing. The influences of the last album musically speaking are mainly the Rhythm'n'Blues of New Orleans, the "Mississippi Hill Blues" of artists like RL Burnside, T-Model Ford, etc. and "primitive" punk. In terms of content, I sought a simpler and more direct approach than once, and in this I am indebted to the Monsters and in general to the attitude of the great Reverend Beatman, a well-known Swiss one man band and boss of the Voodoo Rhythm Records label, with whom I had the opportunity to play and travel together between Vietnam and Japan in November / December last. Just as soon as I got back from this Asian tour, galvanized by the experience just ended, I recorded the album.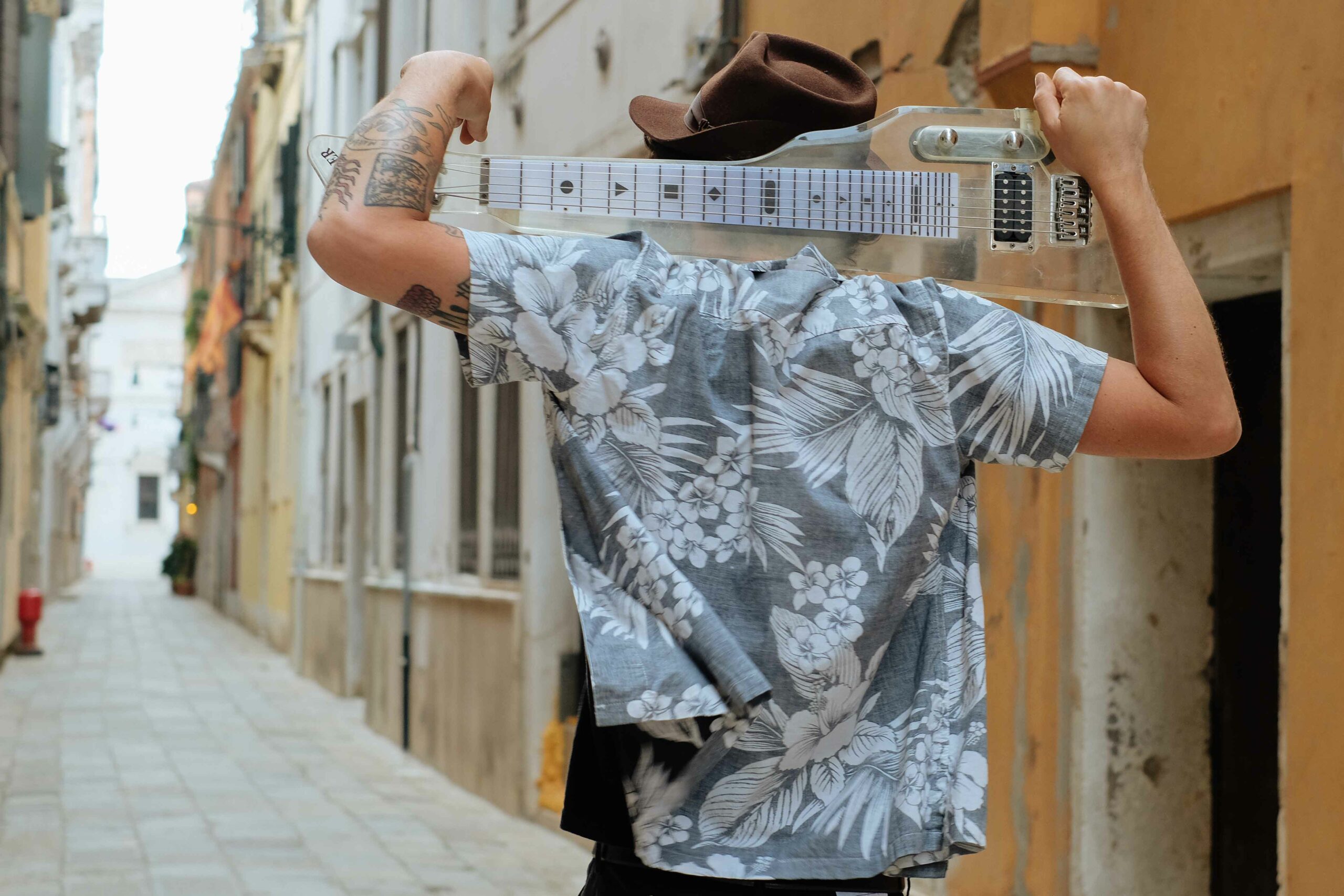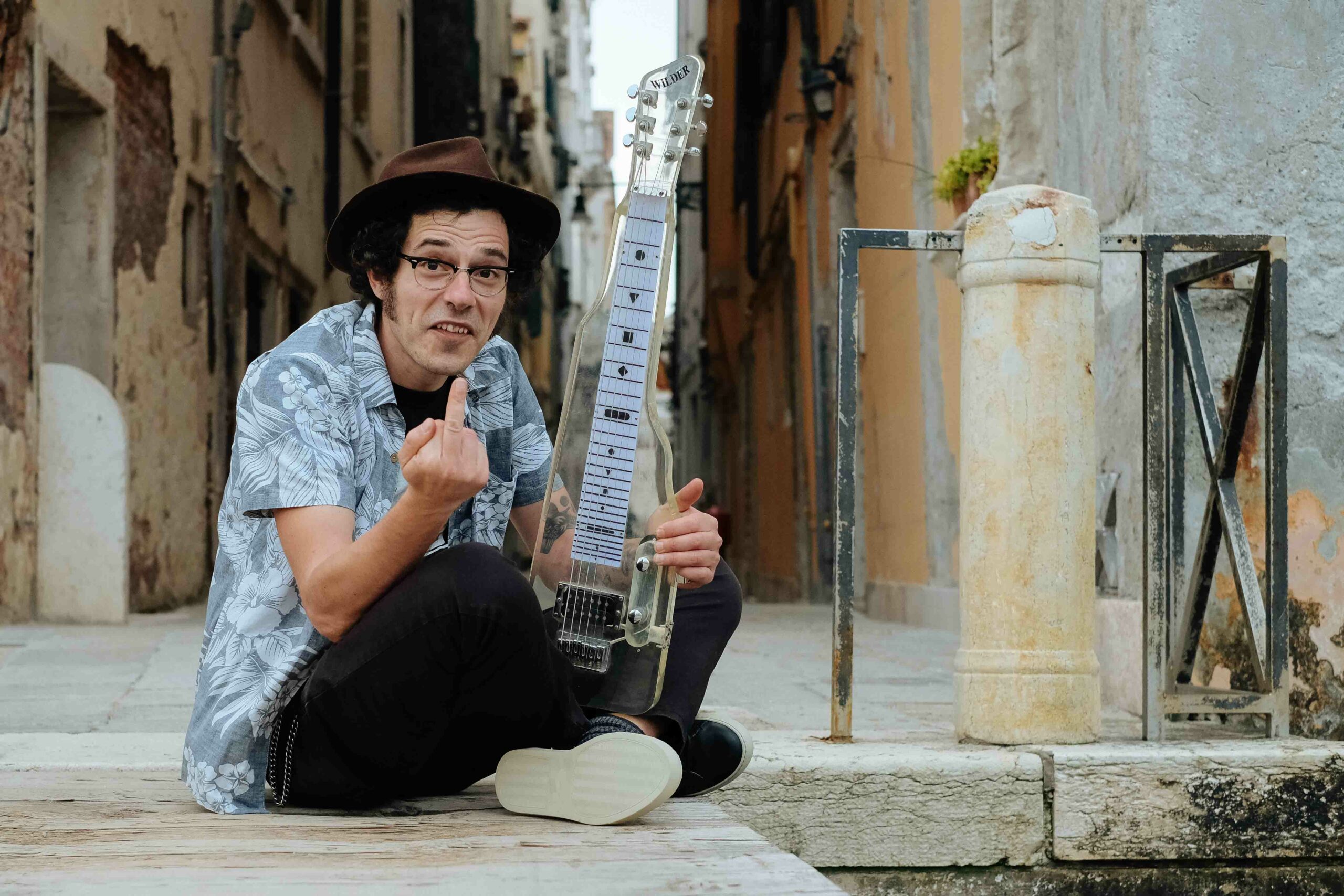 Why did you choose to live in Venice?
I was born in Venice 40 years ago and the physical and emotional bond is very strong. I live there for a mix of fortuitous circumstances (family, work, friendships) and personal choices. I don't think there is such a place in the world and despite all the problems that living there entails, currently I don't see another city where I could stay.
Your three "places of the heart" of the city
The roof terrace over the house of my paternal grandparents in San Salvador, the Campo della Bragora, the Tese of the Arsenale.